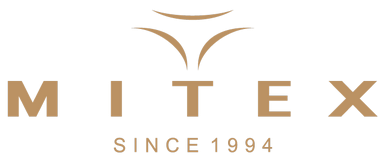 Bra for feeding without underwire Mitex Amam
Last items in stock
Lowest price within 30 days before promotion:

zł26.26
Mitex Amam bra - specialty..
Mitex Amam bra - specialty
cechy biustonosza

do karmienia
regulowane ramiączka

Materiał dominujący

bawełna

Skład surowcowy

100% cotton

Grupa wiekowa

Dorośli

Płeć

Damski

primary color

beżowy
biały
czarny
Mitex underwear, bras, Mitex slimming underwear
The Mitex company is a leader on the Polish market of companies producing underwear with a figure correction profile. Mitex underwear offers underwear:
Mitex underwear is constructed in such a way that, while wearing it, the forces of elasticity shape the body into the expected shape, while affecting well-being and health.
Mitex underwear
Mitex available on our website has been specializing in the production of various types of solutions for years, thanks to which women can hide their flaws and imperfections of the figure. The manufacturer creates underwear for women, modeling and shaping, and underwear for mothers. The combination of convenience and comfort, aesthetics, and a practical solution in one product is possible if we choose such a manufacturer. Mitex responds to the needs of today's women and creates underwear for various groups of women. At jagna.pl, we have a slimming body, high-waisted thongs, high-waisted panties, and many other garments, thanks to which every woman will be able to feel special every day and in special moments.
Corrective underwear
Jagna's offer is rich in Mitex corrective underwear. It gives our figure a flawless appearance. A smooth belly and lifted beautiful buttocks is the dream of every well-dressed and well-groomed lady. When worn under a tight dress, it will perfectly hide any imperfections of the figure. Mitex slimming underwear was created to hide body imperfections in a few moments, cover up folds and at the same time emphasize and shape our figure. It is made of high-class flexible materials. The use of innovative solutions with functionality in everyday use ensures maximum sense of comfort. Comfort and satisfaction with the use of Mitex modeling underwear The great quality of Mitex underwear will provide comfort and satisfaction to even the most demanding customers. Some of the models, apart from fulfilling their basic function, also enjoy decorations, most often they are lace and mesh inserts. Perfect finishing and taking care of every detail by our producers will guarantee our ladies a sense of beauty in every situation.